Functional Nutrition Course
Study NUTRITION ONLINE Today

⭐⭐⭐⭐⭐
"This is a course that everyone should do."
Kay. S
⭐⭐⭐⭐⭐
"The Functional Nutrition Course changed my life."
Lisa. B
⭐⭐⭐⭐⭐
"I have been able to confidently implement so many positive changes for my family."
Fiona. K
LEARN HOW OUR COURSE CAN HELP YOU CHANGE YOUR HEALTH AND ENHANCE YOUR LIFE

OUR FUNCTIONAL NUTRITION COURSE IS DESIGNED TO:

Help you learn how to be the healthiest version of yourself.
Simplify the confusion around good nutrition.
Help you understand how to improve your gut health, mood, hormones, energy levels, sleep and more.
Help add to your knowledge if you are a professional looking to extend your offering.
WE WILL PROVIDE YOU WITH A NUTRITION TOOL KIT

40 Years of Teaching Excellence in Nutrition
12 modules plus a bonus module
Access to world-class experts in nutrition
Recognised as a Functional Nutrition Consultant with the IICT
Live Webinars with Cyndi O'Meara herself!
World-class research from Dr Steve Myers
Lifetime Access to the program's resources
Private Online Community Support Group
Live Q&A Support with our Assessors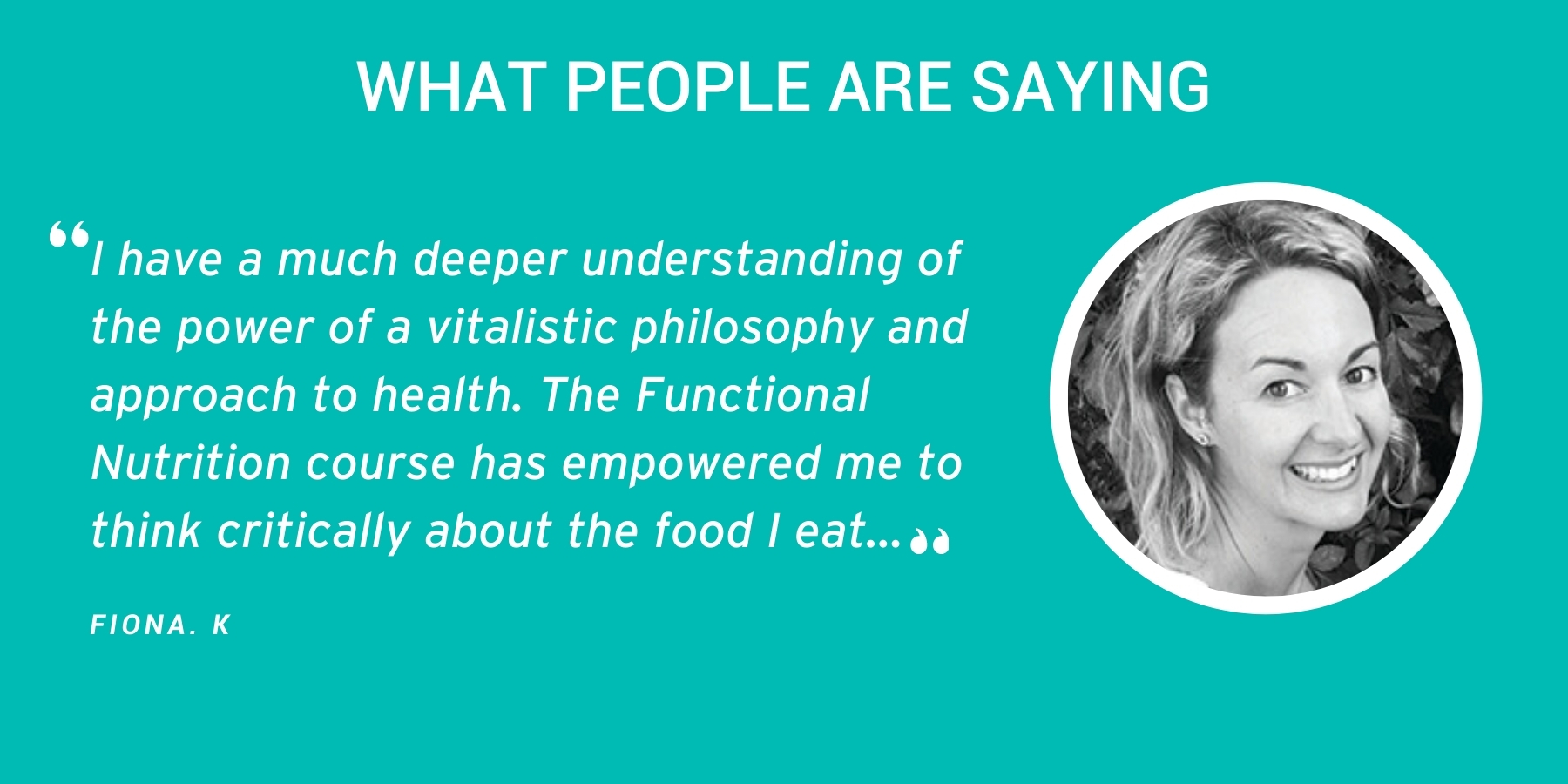 OUR FUNCTIONAL NUTRITION COURSE WILL ENABLE YOU

To become an Approved Functional Nutrition Consultant with the IICT
To have a library of Nutrition Tools
To create your own business and help your wider community
To enhance your current career path
To join the Nutrition Academy Consultant Program
To qualify for Smart DNA Practitioner training

To qualify for GAPs Practitioner training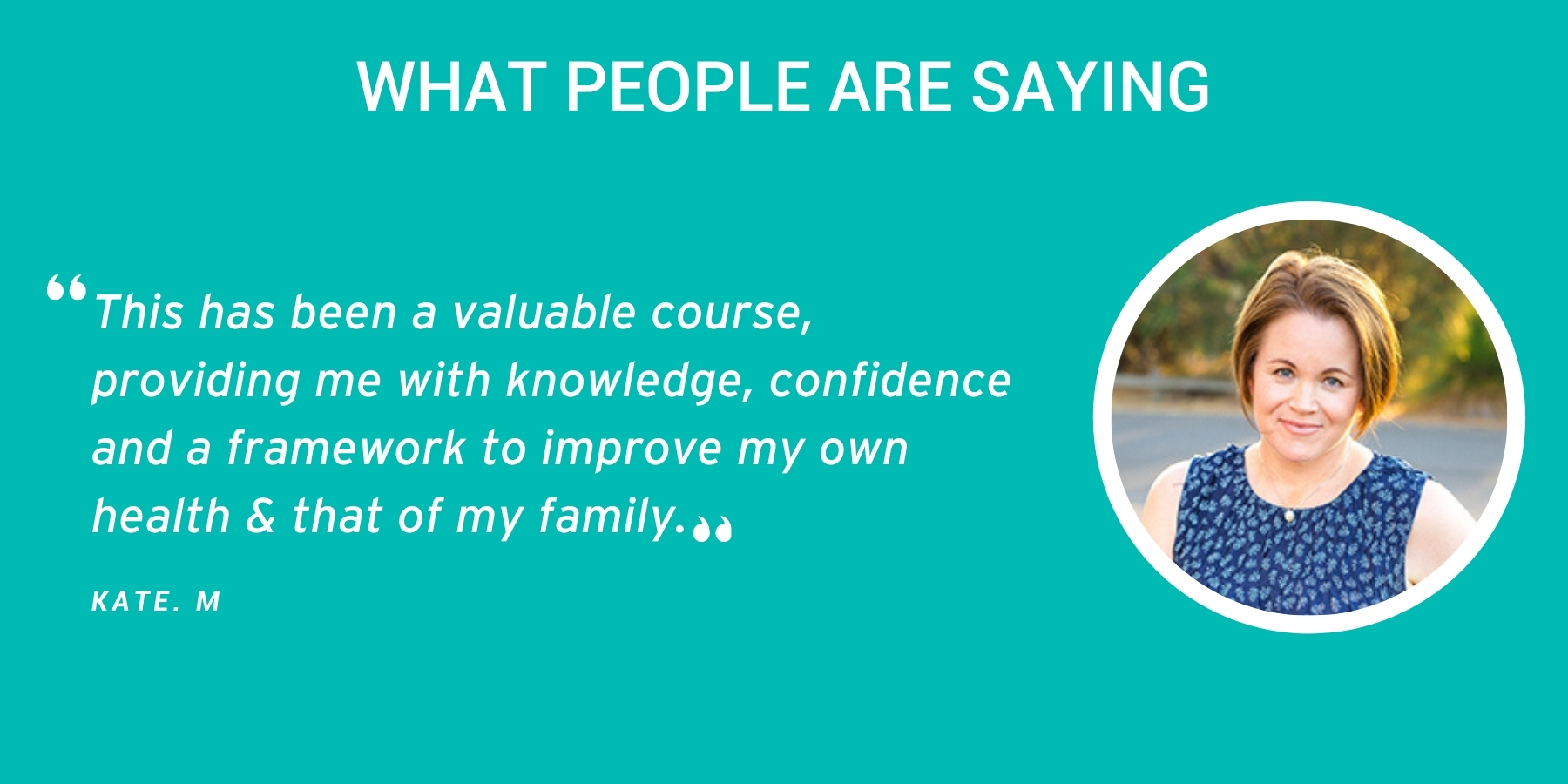 LEARN ONLINE FROM ANYWHERE!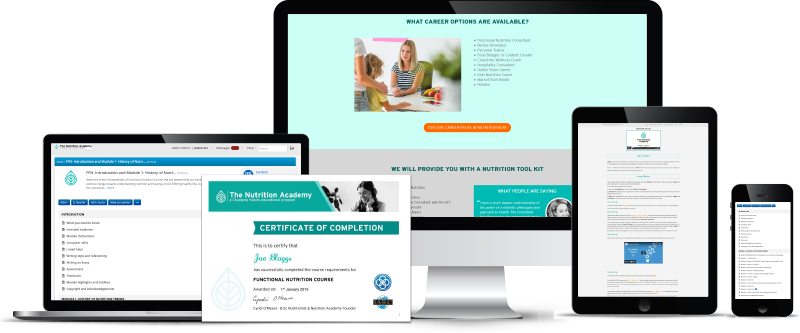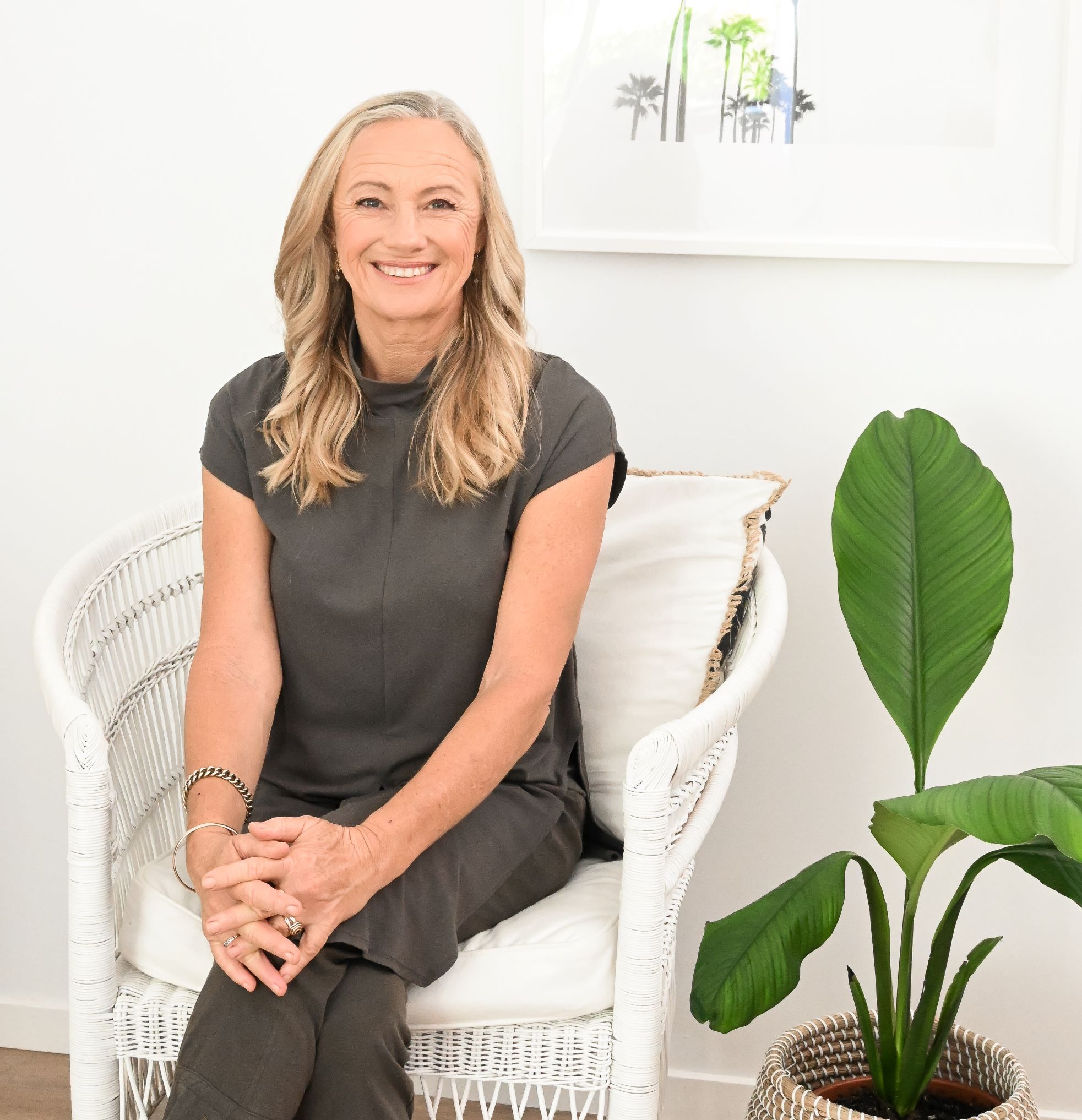 "We were never designed to eat processed and refined foods, so we are seeing an increase in the number and type of autoimmune diseases.
Our body needs essential minerals and vitamins to create energy and build immunity – this must come from our food, lifestyle and environment.
But there's a big problem. So much of our food is created in a way that makes it devoid of essential minerals and vitamins.
When we understand exactly where our food comes from, we are able to nourish our bodies rather than feeding ourselves sick.
We have seen hundreds of students eliminate their sickness symptoms, lose weight and gain energy. For the first time ever, our students started to see what real health felt like.
Our health and wellbeing really is in our hands. It is our responsibility to take care of ourselves and the next generation to come. The Nutrition Academy is a tool to help you prevent disease and find happiness, strength and health.
Join me in creating a ripple effect that will see our world become healthier and happier".  Cyndi O'Meara.
Join The Functional Nutrition Course TODAY!