INTRODUCTION TO NUTRITION
The Introduction to Nutrition course simplifies the fundamentals of health and nutrition in what often feels like a confusing and contradictory world. It was designed to help you develop a holistic relationship between food and your health, shifting from a mindset of dieting and rigid regimes to one that work with your lifestyle. Each week you will learn how to make sustainable changes in your health and diet You'll gain new skills that will enable you to make informed decisions on what are the best foods for your body and lifestyle, empowering you to influence and educate those around you in a positive way.
Thinking about giving this course a go but not sure if you would like to commit? Try the first two modules for FREE of this online course and see what you think.
The Introduction to Nutrition course includes 11 modules. The course is a great starting place if you are new to nutrition and are looking to break old habits and create a new healthier lifestyle centered-around our vitalistic philosophy.  The 11 modules are highlighted below.
FOOD LABELS
Understand food labels. Find out how our food is processed and how additives, flavours and preservatives change our food and bodies.
A HEALTHY PANTRY
Learn which foods to keep and which to find healthier alternatives for.  Organise your kitchen for easier meal preparation.  
FOOD CHEMICALS & WEIGHT
Every day we're exposed to chemicals that impact our overall health and weight. Discover how to decrease the overall "chemical load" within your body.
THE TRUTH ABOUT SUGAR
Understand the difference between simply "avoiding sugar" and avoiding harmful foods and chemicals to achieve better overall health. Learn why 'calorie in, calorie out' is a myth.
THE RIGHT PROTEIN FOR YOU
Determine the best protein source for both your body type and personal beliefs.
FATS - THE GOOD BADY & UGLY
Learn about the different types of fats, the role they play in your diet, and their effect on the human body.
FOOD, MOOD & MIND CONNECTION
Understand the interdependence and connection between the body, mind and gut, and the effect different foods have on your body.
HEALTH & GUT ISSUES
Delve deeper into understanding more about the gut, how to avoid compromising your gut's and how to restore it back to optimal health.
IMPACT OF GMO FOODS
Learn all about the harmful and damaging effects of Genetically Modified Organism (GMO) foods have on both your body and the environment at large.
IMPACT OF SUPPLEMENTS & MEDICATIONS
Understand how supplements and medications affect your body, and the difference between treating symptoms versus the root cause.
STEPS TO BETTER NUTRITION
Now that you've developed a foundational understanding of nutrition and health, have begun to make changes in your diet, health and lifestyle, you may be asking yourself…where do you go from here?
This course is based on the philosophy of vitalism. We look at everything we put in our bodies and how it impacts our health.
Watch the video below to find out more. 
As you can see this online course simplifies the fundamentals of health and nutrition. It will help you develop a holistic relationship between food and your health. If you want to change your life and enhance your health, sign up below.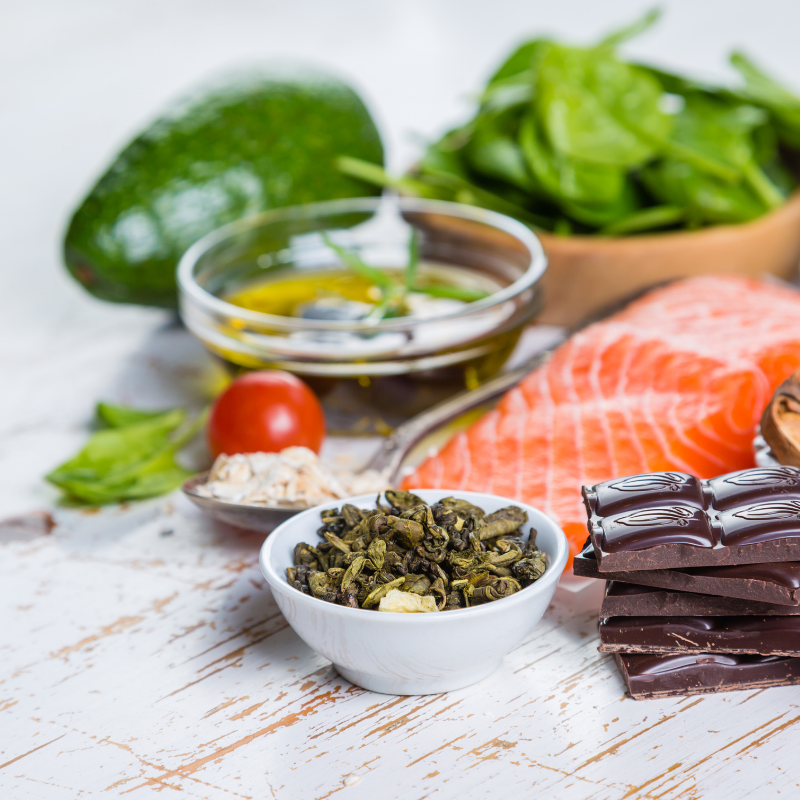 The Introduction to Nutrition course leads into our 12 month Functional Nutrition course.  This course enables you to become an approved Functional Nutrition Consultant with the IICT. It is a 13 module course full of world-class research from Steve Myers and 40 years of nutrition information from Cyndi O'Meara. This online course covers cutting-edge nutrition trends and can be started any time.  
Find out more below.
Cyndi O'Meara is a nutritionist, film maker, bestselling author, speaker and founder of Changing Habits and The Nutrition Academy. Her greatest love is to teach, both in the public arena and within the large corporate food companies, to enable everyone to make better choices so they too can enjoy greater health throughout their lives.
Watch her video➡️or click on the link below to find out more about Cyndi.
"I thoroughly enjoyed studying through The Nutrition Academy. The level of content exceeded my expectations plus the support was always there and very helpful. I also love the on going training and peer support The Nutrition Academy offers."
"I have completed The Nutrition Academy Functional Nutrition course and post graduate microbiome studies, and can honestly say it has changed my life! The content is written in a way that is easy for everyone to understand, whilst also being in depth. What I have learnt has enabled me to make incredible changes in my life to improve my health and my family's health. I have also grown my business since completing these courses and can now offer services as a nutrition consultant to help so many other people become their healthiest self."
"I absolutely loved the course I studied through The Nutrition Academy. Even though I am a qualified nutritionist, I still learnt so much and it was always great to look at both sides of research to come to a conclusion. A great course also for those wanting to improve their lifestyle and eating habits."
"The Nutrition Academy has given me the knowledge and skills to support my role as a Health Coach and in Health Promotion. The evidence based research articles and support from the team gave me confidence to provide my clients with the support they need in their health journey. I highly recommend The Nutrition Academy to learn the knowledge and skills to improve your health and that of your family."